3.7 min read
There's the old saying, "a little knowledge goes a long way." This couldn't be more apt when it comes to leveraging appointment setting data for insights and fore-knowledge leading to better service and more efficient staffing. The benefits of being able to predict your customer engagements open up the potential for better supply and demand opportunities leading to revenue growth. They also provide an opportunity for creativity around how to improve customer experiences with offerings that align directly to their desires. Can you imagine what your bank branches could do with accurate forecasting and benchmarking?
Well, it's not impossible. With machine and AI-driven forecasting based on customer flow data, you can gain this knowledge. Financial institutions across the world are using advanced appointment setting technology and analytics tools to access insight on clients to create a tailored VIP experience. 
How does it work?
Wavetec uses machine learning and AI-driven forecasting to predict peak times for tellers and customer service agents based on customer flow data. Real-time valuable insights are then consumed in dashboards that are used by operations teams to not only effectively manage staffing at multiple branches concurrently but are also used in strategic planning and scenario analysis. 
Customer flow data helps you understand what your customer's needs are, giving you the power to match supply with demand.
You can use customer flow data for adaptable approaches to resourcing which in turn leads to increased revenue opportunities. Banks that deploy appointment setting technologies integrated into the workflow management system or ERP gain a competitive edge with the ability to both personalize the customer experience while increasing efficiency. 
Using appointment setting technology combined with data analytics, many banks have seen reductions in operating costs by as much as 5%. Banorte – one of the largest banks in Mexico – used a solution that was customized according to its service model. The bank deployed appointment setting technologies across its 1000+ branches enabling it to seamlessly manage its customer flow, reduce customer waiting times, and optimize employee productivity. Read the case study here.
You can see how appointment data can be used for branch optimization in our next webinar, Using Customer Flow Data to Improve Branch Operations. 
We'll be discussing:
how to forecast, optimize & benchmark multiple branches 

optimize branch operations with better teller management and workforce management

ML and AI-driven forecasting that improves efficiency and lowers IT costs

Improving branch revenue by 5% with efficiency gains
See how a digital solution can help you with branch & staff optimization.
We're hosting this webinar with our partners at Wavetec — a global leader in retail banking transformation, including queue management, appointment booking, robust data and analytics. It's a complete digital solution with ability to integrate with core bank systems and is highly scalable. Globally, they count Barclays, Banorte, Emirates NBD, Chase Bank and HSBC as clients.
Check out the webinar panelists. These experts will be sharing their knowledge and experiences around the latest of banking technologies and best practices. 
Speakers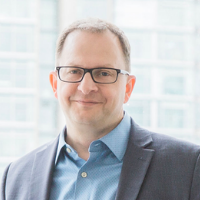 Kelly West
Head of Product & Innovation @Aequilibrium
Kelly has over 20 years of experience helping financial institutions with their digital transformations. He has led product management at Central 1 Credit Union providing digital banking, origination, and payment products to more than 250 financial institutions. He has been instrumental in developing proprietary digital products and solutions for Aequilibrium.
Kelly will be hosting this webinar.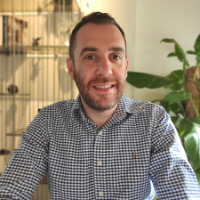 Leandro Blank
General Manager, Europe & Canada @Wavetec
Leandro is leading Wavetec business in Canada and Europe. His background lies in Economics and Innovation and he is passionate about improving customer experience and delivering value with tech and data. He believes in using the Phygital approach to connect the online and offline worlds will allow you to create closer, more efficient, and human customer experiences.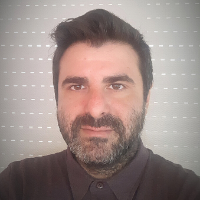 Nicolas Ochua
Senior Data Scientist, Data Science Division @Wavetec
Nicolas is a Senior Data Scientist leading Wavetec Data Science Division. His background lies in Economics, Quantitative Methods, and academic research. He combines experience in business consultancy, machine learning & data processing.
Last but not the least, knowledge can empower us. To better anticipate customer needs, improve processes, increase efficiencies, and deliver better client experiences. The possibilities are endless.
Join our webinar and learn how customer flow data feeds AI-driven forecasting and leads to better workforce management across branches. See you there!