7 min read
I am proud to say that I work for a company that supports and celebrates the achievements of women. The industry has been great in the fight for diversity and equality. The labor force participation of women, for example, has risen significantly with more education and social-policy support; but, truth be told, it's not nearly where it should be. Today, women make $0.75 to every dollar a man makes, taking 15.5 months to earn what a man earns in 12 and earning approximately $7,200 less than their male counterparts per year based on the same experience, socio-economic, and demographic background. Although there has been significant progress for women since the first-wave of feminism, there are still many challenges and setbacks that women, particularly in tech, face today.
Power in numbers
A quick look around at any tech company, including our own, will reveal that the majority of developers and digital designers are male, while leadership often consists of many men at the top. Shared services, such as marketing or accounting, are often insignificant in the overall employee demographics, which interestingly is where the majority of our company's female makeup comes from. What this generally means is that women feel isolated, less empowered, and overall less motivated to strive for higher success or continue in the field altogether.
In fact, research conducted by Harvard Business Review found that we as a society do not do a great job of recognizing women's contributions, offering less incentive for women and thereby causing women in male-dominated fields to be more likely to leave their jobs than men. HBR's study found that only two women have won the Nobel for physics, a field similar in demographics to technology, in the nearly 100 years it has been conferred. The most prestigious prize in mathematics, another field similar in demographics to technology, has had just one female winner (HRB, 2019). With few women representing the potential of women in traditionally male-dominated fields such as science, technology, engineering, mathematics, and sports, there are slimmer chances for more women to feel inspired to achieve the same or more levels of success.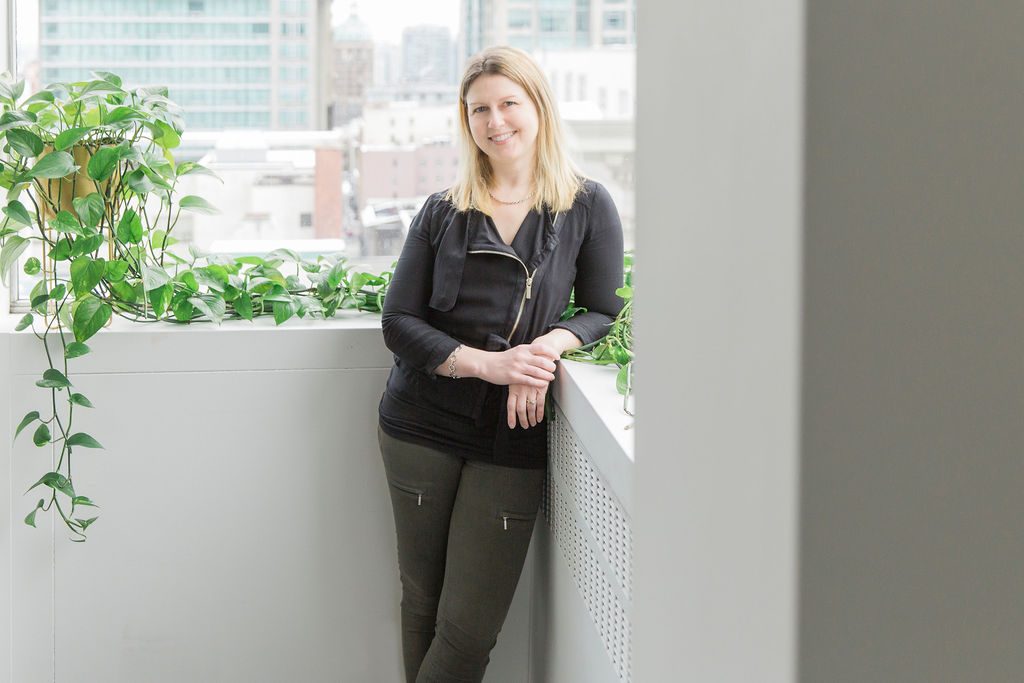 Karen Pambrun, Director of Planning
Serena Williams, Michelle Obama, and my mom are notable role models, actively fighting for the right for women and always coming back for more. Remarkable women, they not only stand up and speak out about the issues women face today but show us what women can and should do for each other and the feminist movement. At aequilibrium, we have a number of similar female role models who represent both women in leadership and the success of women in tech. Our leadership team consists of 57% women, which in my experience is rare for being so high. We do, however, have yet to see higher numbers in developer and engineering roles, which may be indicative of the overall demographics of women entering and graduating in the field.
"We cannot win if we don't hire women to work with us. And we can't hire women to work with us if there are not enough women in the field."
"Yes, women are now outnumbering men at many universities and thriving in careers, such as medicine," says Karen Pambrun, Director of Planning and role model at aequilibrium, "but technology is going to shape the future of our world and by not having women in the tech sector, we risk developing technologies that don't meet the needs of 50% of the population. We cannot win if we don't hire women to work with us. And we can't hire women to work with us if there are not enough women in the field."
Knowledge is power
Perhaps it really starts with education, because education will eventually lead to more representation of women in the field. The first step then is being aware that there is, in fact, a gap in gender equality. The second step is taking conscious actions to eliminate potential bias and active measures to support women through the inherent challenges. Decision-makers, for example, may not be aware of the potential bias towards male selection when it comes particularly to awards (HBR, 2019). Awareness of this potential bias could help minimize the gap in awards, funding, advancement, and a general recognition that could in-turn inspire more women to join the field and strive for higher excellence after witnessing the possibilities of success.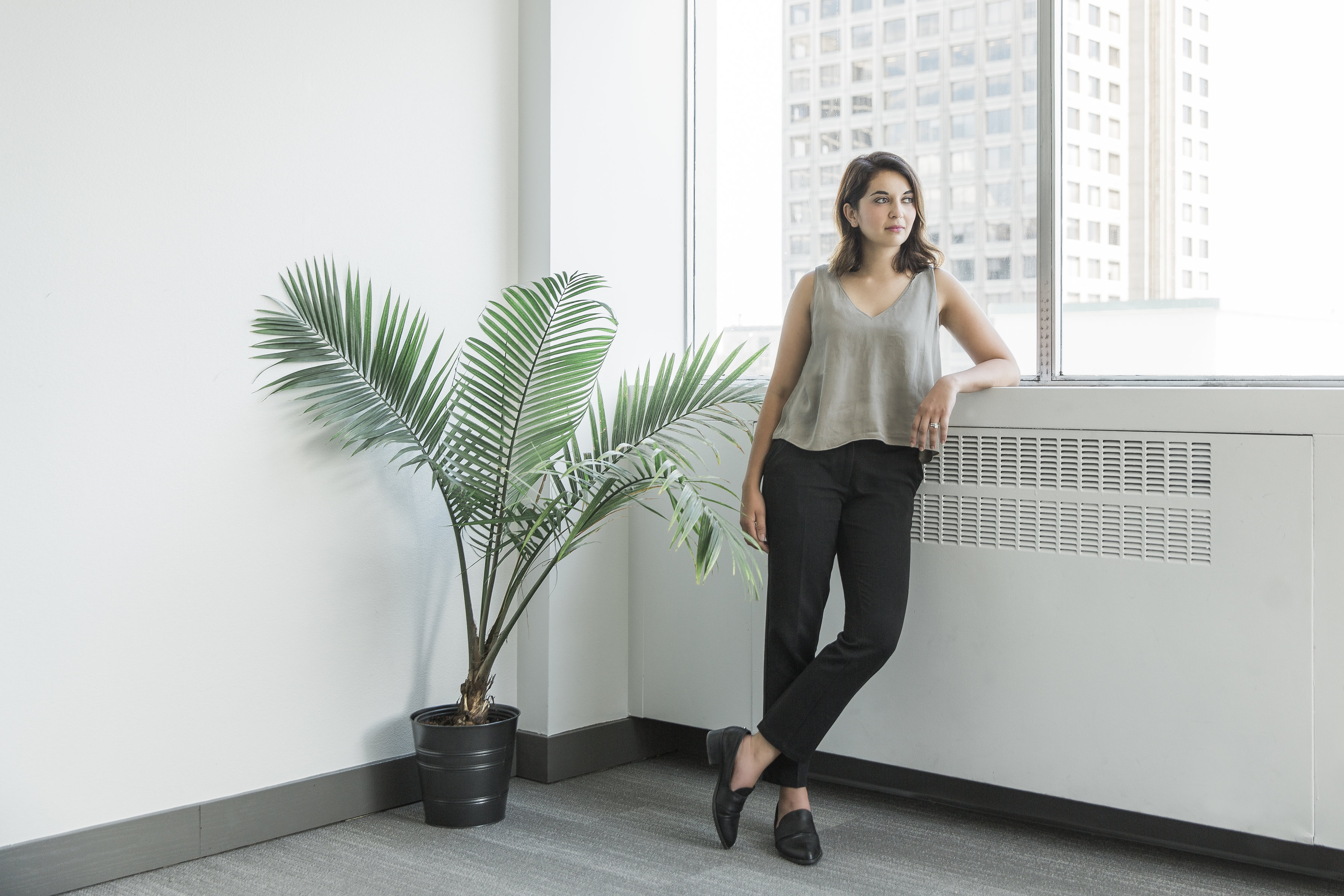 Angie Mitchell, Senior Marketing Manager
In a similar vein, women often take on many of the daily culture-building and housekeeping tasks. There is an expectation that women are supposed to take care of emotional needs and social activities in the workplace. Such expectations or emotional labour can take time away from the high-value work that can otherwise help women move into leadership roles, which leadership should recognize. Fast Company suggests that we need to redistribute the caretaking. "As depressing as this may be, you have to make a task wheel, the exact same way as if you had children. Company leaders and managers need to get involved and make sure that the distribution of this extra work—from planning corporate activities to making the morning coffee—is being shouldered by everyone."
This holds especially true for working mothers. Another Harvard Business Review found that 60% of women worked full-time during their first pregnancies and that 82% of women worked until they were within one month of their due date. Yet, pregnant women can be stigmatized at work; "they are viewed as less competent and capable, and more irrational than their non-pregnant peers" (HBR, 2016). On top of that, pregnant women are also discriminated against in the workplace from being denied opportunities and promotion, to being forced to take leave or even being fired. This undoubtedly makes it difficult for women and can often make them more likely to, again, want to leave their jobs after their child is born.
Companies need to provide tools on how to communicate and provide the right kind of support for pregnant women and working moms.
Communication is an important form of support for pregnant women and new moms in the workplace, says Forbes. They explain, "many managers seem to share that they feel extremely uncomfortable having these conversations with their employees. They are unsure of what is permissible in these conversations and often simply avoid them." Companies need to, therefore, provide tools and resources for managers and peers on how to communicate and provide the right kind of support for pregnant women and working moms. This can, of course, be applied to understanding and supporting women on all fronts.
Nike's latest ad is not just about trailblazing women, but a landscape of the double standard women face in sports as well as in our day-to-day interactions, at work, and at home. "If we show emotion, we're called dramatic. If we want to play against men, we're nuts. And if we dream of equal opportunity, we're delusional. When we stand for something, we're unhinged. When we're too good, there's something wrong with us. And if we get angry, we're hysterical, irrational, or just being crazy," narrates Serena Williams in the Nike ad, Dream Crazier. Both men and women need to be aware of how society has traditionally positioned men and women differently in regards to the similar or same emotions, be careful not to mislabel or put individuals in a box, and find ways to address the issues without the inherent gender bias.
Sharing responsibilities
Having women on our leadership team both at aequilibrium and within the Aequilibrium organization as a whole has helped us address these types of biases and unfair expectations, especially when it comes to making decisions. We have also seen tremendous support from the top-down where we have been encouraged to learn more about the issues by writing and sharing articles such as this, organizing celebrations for women not just for one day in the year but for a full week this week, and with monthly meetups for the women of our company to share experiences across generations and to have a voice. In particular, I am fortunate to work in an organization that supports women during pregnancy, maternity leave, and after, allowing me to believe in my professional growth and contributions to the company.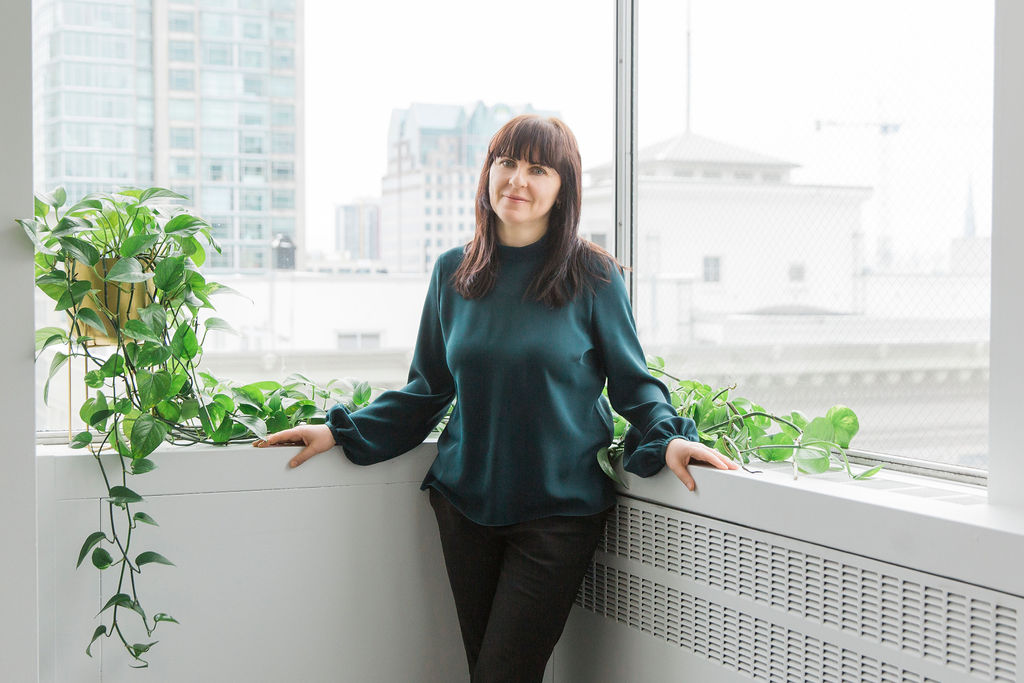 Florentina Moise, Director of Finance
Aequilibrium's Founder and CEO Adrian Moise has been a champion in this regard, setting an agenda that recognizes women's impact in our organization and which takes measures to ensure that we are continuously supported and celebrated. Such support from management has cultivated a stronger, healthier, and more dynamic work environment where men and women together can communicate and work on equal playing grounds.
Women have come a long way since the early days of feminism, but there is still much more to be done. Leadership and management have a big role in facilitating culture and making policies. Men have a big role in being aware and sharing power and opportunities with naturally marginalized women. Media, celebrities, and society, in general, have a responsibility in what they influence. And women– you, me, us! We have a responsibility to help our daughters and the generations to come by paving the way like the women before have so courageously done.