Natalia's journey to Aequilibrium.
We love the work we do at Aequilibrium, but we're just as proud of our people. That's why one of our top priorities for the next year is to bring even more awesome people onto the team.
 And who better to ask about our recruitment and onboarding experience than our new People and Culture Manager, Natalia Lopez? We sat down with Natalia to get the newcomer perspective and see what she has in store for Aequilibrium and our recruitment team.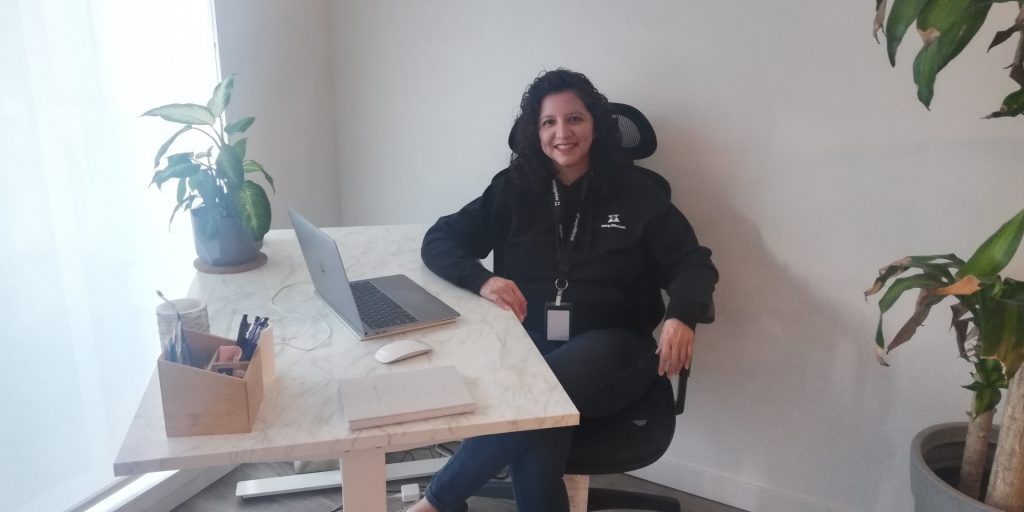 Natalia starting her day at Aequilibrium.
Natalia joins us with 15 years of HR experience, 13 of them in an IT company in Mexico. After moving to Canada in 2019 to complete her Master's in Global Management, she was looking for her next opportunity. She wanted to find the perfect fit for her personal values, so she took her time researching the tech companies in Vancouver and Victoria. Aequilibrium was the one that caught her eye.
"I am a firm believer in people. Whatever we do has to be focused on our team, that is the biggest lesson I've had. My goal was always to go back to IT because we don't sell products, we sell services. What we are selling are people's skills. That's what I really like about this type of company, because our focus is people."
On Aequilibrium's side, the feeling was mutual. One of Natalia's biggest lessons from her career is the importance of building a culture of teamwork, support, and above all, trust, so we knew she'd fit right in. Plus her bright personality and extensive HR experience in Mexico made her the perfect choice to expand our recruitment efforts into Latin America.
Aequilibrium's recruitment experience.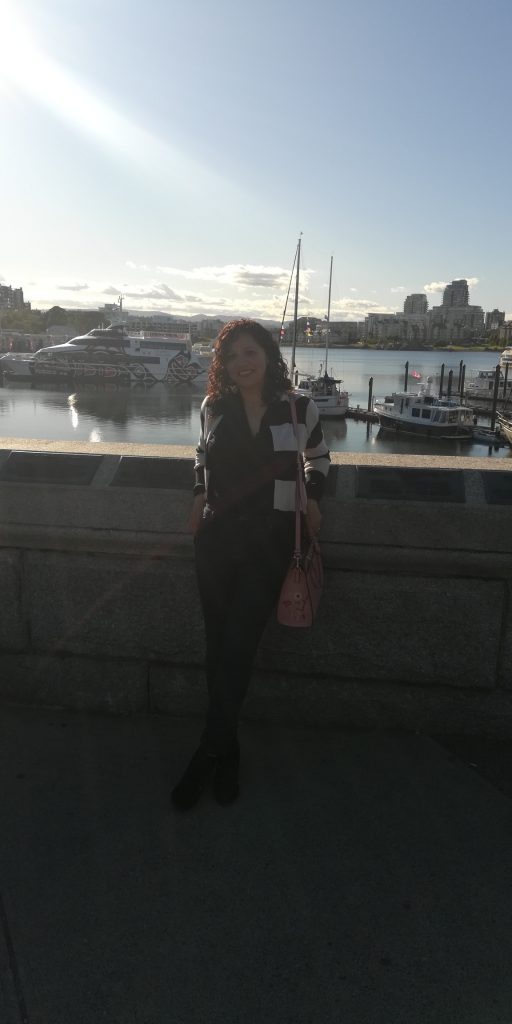 Natalia enjoying a sunny day at the harbour.
Being both an experienced HR professional and a newcomer to the company, we were especially curious about Natalia's opinion of our recruitment experience. Thankfully, she had a lot of great things to say.
"[Aequilibrium] was able to create an environment of trust, of openness. You know when you have that feeling when you connect and click with someone? Aequilibrium was able to provide that safe environment during the interview. Very genuine, very open, and transparent. So that was a good impression because when you are interviewing, you are also interviewing the company. So you need to be able to create that click and that connection."
But no process is perfect. In addition to expanding our recruitment efforts into Latin nations, Natalia wants to tackle the feedback we've received from candidates to create a better experience for all applicants.
"In the 3 weeks I've been here, I've received feedback from a few candidates with regards to their interviews… and the general idea is, 'I love the technical team!' But there is opportunity for improvement for some roles. Some of these roles have more difficult technical tests that take a longer time, so reviewing those kinds of tests would be good. To see if we are really needing these tests, how we can make it easier for the candidates, and how we can streamline the process."
A vision for the future.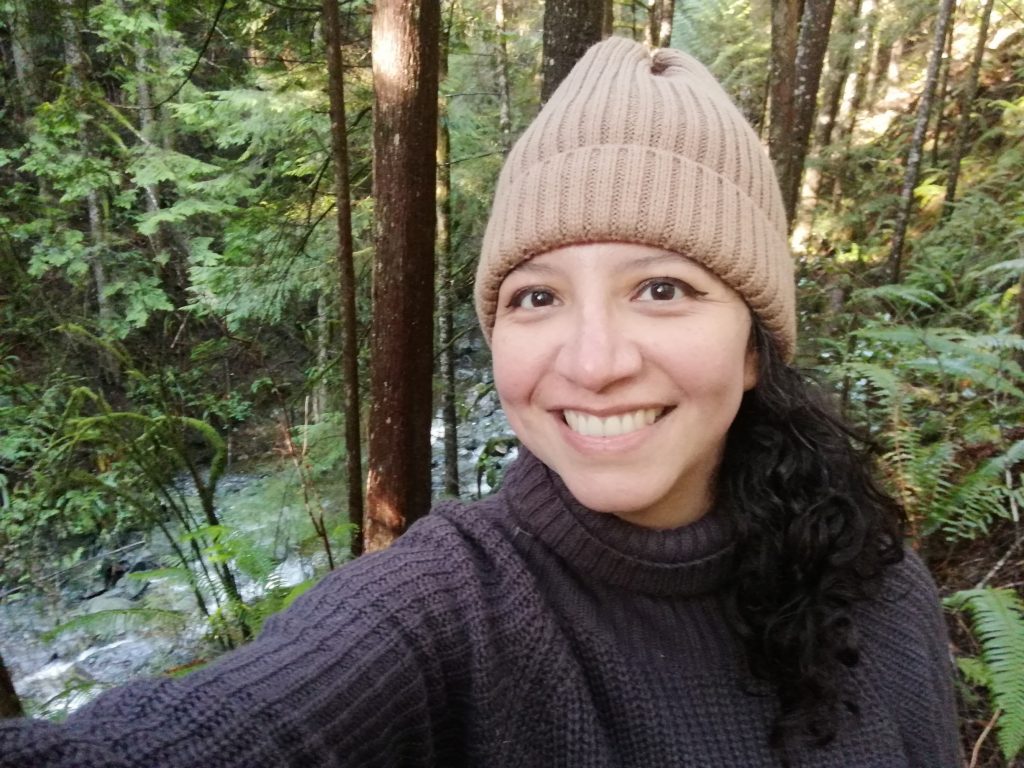 Natalia on a hike in nature.
When we asked Natalia to look into her crystal ball, we discovered she has an exciting vision for Aequilibrium's future. 
"500 employees or more! I see a lot of growth, a lot of people." 
And we're already seeing that incredible growth! In her short time with us, Natalia has seen this lofty goal begin to realize.
"When I came in, we had maybe 30 positions open for the rest of the year between now and December. Now we're looking at around 80 positions. I'm already seeing that growth in the 3 weeks I've been here, so we can expect a lot more. Imagine that? 80 positions, that would be doubling what we have right now."
But we're not stopping there. This kind of growth isn't just good for the company—with the increased headcount, we'll be able to introduce new promotion and growth opportunities for our people.
"Training and development is another initiative to work on… At 500 employees we're going to need a lot more leaders and a lot more opportunities for everyone's growth."
Many thanks to Natalia for sharing her thoughts on her experience at Aequilibrium and these exciting plans for our future. If you'd like to be a part of it, we have several open positions available on our careers page. You can also reach out to us on LinkedIn, Twitter, Facebook, or Instagram to learn more about Aequilibrium and what life here is all about.