5 min read
As the year wraps up, we're also starting to think about how we can get ahead before the New Year begins. With the office slowly closing shop, we thought this was the perfect time to brush up on some of our most important skills.
UX discovery is a fundamental aspect of our planning process at aequilibrium. It's a process that directly relates to our client's business goals, as well as the goals for the end-user. As a digital agency, this is what we're all about, so to kick things off we decided to discuss how to ask user experience questions when talking to clients about their business goals and digital products. This is not only a skill useful to our design team but to every member on the UX team who can contribute to user experience research. This includes designers, developers, and myself– a marketer and UX writer.
Plan your questions
Our process at aequilibrium involves inviting clients into our office or traveling to theirs to host our initial discovery session. Clients come to us so that we can help them uncover what they know, and also what they don't know. During this time, our goal is to figure out what our clients need and to determine how the digital product that we will build for them will help solve their user's unique needs, desires, and interests. Sometimes this process can cause clients to rethink their initial approach. This means our team holds high autonomy to figure out all scenarios in the form of UX research.
To effectively maximize our clients' time, ensure that everyone involved is aligned, and ensure that we've obtained all of the necessary answers to design great user experience, planning ahead is a big part of Sprint 0, or the first step in our detailed planning process. Planning can take several weeks, especially if you don't have an existing framework or template in place. There will always be a number of unknown variables from the client or stakeholder, such as core workflows that may still be conceptual and need UX research to ground them and validate them. Our discovery process always starts out by defining themes and then asking specific questions to our clients.
First, define themes
Start off by defining broader themes. This will help organize groups of ideas to develop more specific questions about the user. An example of a theme might be to figure out if your client wants to include an ecommerce integration into their digital product. You may ask, why do you want to sell online? What is the business goal and what is the goal of the end-user?
Then ask specific questions
Once you've defined themes, you can then dive into specific questions. For example, you've discovered that your client wants to sell online because it's an efficient method for delivering a large catalog of products to their customers. You may now ask specific questions to discover what they want to sell, if they wish to offer packages, or if they want to allow for product customization. These questions can help architect your user experience design with more intent. 
Guide the answer
As professional designers, we are gifted with years of industry experience and so there is both a natural inclination to help guide clients towards answering questions in a predetermined way, as well as a responsibility. Often the case with newcomers and startups, we see that clients often don't have a full picture of what they need or want. Framing questions with a significant bias can skew answers and the inevitable solution and we try not to influence the answers by being mindful of how we present our questions; however, there's always a balance to staying neutral and finding answers to build a successful user experience.
"There's always a balance to staying neutral and finding answers to build a successful user experience."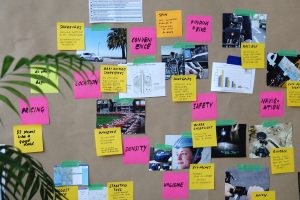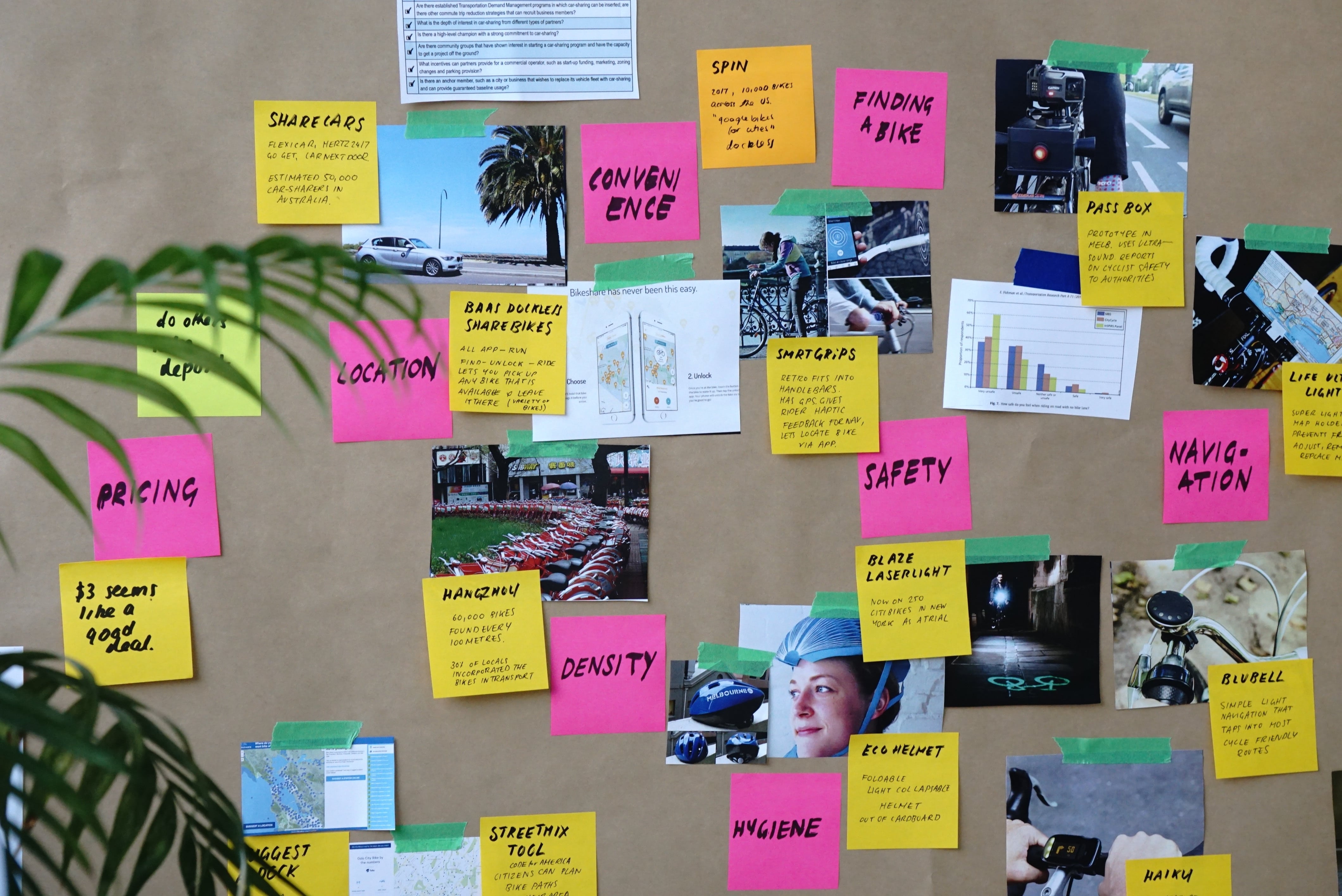 Here is an example of how a UX designer will start visually representing the user within the context of the problem we are trying to solve. It shows how we map the questions we ask to determine and design the user scenarios, user journeys, and user stories.
Ask the right questions
There may not be right or wrong answers, but there are the right questions. The right questions are the ones that allow clients room to share truth and elaborate on their answers, as opposed to binary yes and no questions. Open-ended questions are qualitative, require more thought and can, therefore, provide more substance to the answers you may be looking for. Curious commands, such as "tell me" and "share with me" and follow-up questions, such as "why is that?" are useful prompts to help facilitate an open-ended conversation.
Be empathetic
There's no complete list of user experience questions you can ask clients because every client and every project will be different. In my research though, empathy seems to play a big role in understanding how to uncover and ask the right questions. Empathy places researchers into the shoes of their user and asks what they would be looking for in and from the experiences that they design. It also allows researchers to understand users and see situations in a way that helps them to think and create solutions for the specific problems at hand. Sitting back and taking a moment to be empathetic in our discovery process helps us formulate our lists of questions for each client.
Ask yourself a few questions
Once the research is done, you should be able to answer the following questions for yourself. Having answers to these questions will help keep you in check when beginning to design meaningful user experience.
Who are we designing for?

What problem are we solving?

Why are we solving this problem?

How are we going to solve the problem?

What does success look like?

What are the constraints?

How are we going to differentiate ourselves?

End of year can be a stressful time. But it's also a good moment to reflect on where we're at. We've done an amazing job bringing in new clients to discover and work on new projects in 2018. As we continue to grow our glowing roster and resume of experience, it's a good time to check in our processes, too. It's a good time to see where we can evaluate what has worked, what hasn't, share our knowledge, and more importantly, do what user experience teams do best and understand the user first. Happy researching and Happy New Year to all.