4 min read
Welcome to Part 6 of our Employee Spotlight.
One of the things a lot of people wonder is if the pictures on Aequilibrium's website are from real people. And the answer is: yes! — it's not too good to be true. Today you'll meet the face of our careers page!
Read the previous article of this series here.
Ke Huan Wang (aka K1) | Tech Lead & Solutions Architect
Ke Huan is one of the most senior employees we have — if not the most senior. Like Gavin, our Front End Team Lead, he also left for a little while, but couldn't resist Aequilibrium's enchantment and came back shortly after.
"The projects and clients are what inspire me the most. It's inspiring to bring a solution that will make people's lives better."
Tell us a bit about what you do at Aequilibrium.
I joined Aequilibrium about seven years ago as a Software Developer and now I moved up to become the Tech Lead/Solutions Architect. I've been in this role for two months. Four years ago I ended up leaving the company to pursue new challenges but came back just after four months to work on some exciting new projects. Most of my time with Aequilibrium I have worked with backend, frontend, mobile, salesforce, and helping our clients develop their software. Right now, I'm starting to work on new technologies for our future projects. I work closely with our clients in providing architecture solutions and advice.
How was your first six months?
During my first six months, we were helping a client with their accounting system. We used a lot of new technologies and we tried to innovate. It was a great experience. At that time, Aequilibrium was small and I remember meeting the client onsite right when I first joined. I was already familiar with many of the things I worked on when joining the company, so I was able to contribute with my skills and knowledge but also learned a lot from my team members.
What inspires you the most about your role?
The projects and clients are what inspire me the most. It's inspiring to bring a solution that will make people's lives better, which also includes the citizens, our clients' clients. If the client allows me to bring in innovative solutions and improve their systems, I am very happy.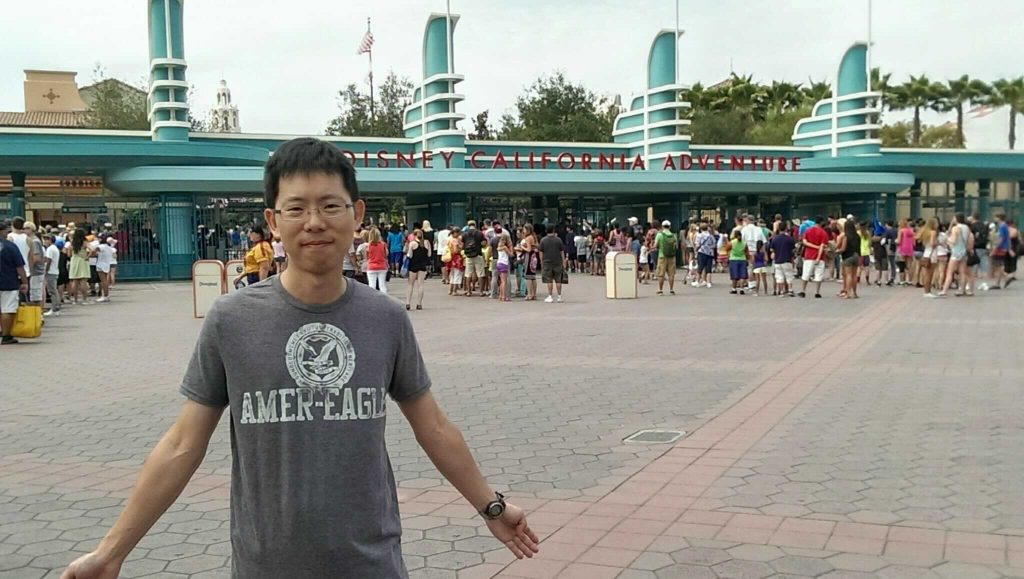 K1 taking some time off at Disney in California
What is it like to work from home?
The good side is that I don't have to commute, it gives me flexibility if I want to do something or fix something in my house for example. I don't need to take an hour or two hours off. The downside is the communication with coworkers. If we are in the same location I can just go to their desk and say "hey what's going on, can you help me with something?". Virtually, it can be challenging and communication can be a bit slower.
Tell us about your career path in the professional services sector.
Before I joined Aequilibrium my role was 90% back end development. After I joined the company, I've been involved in several projects and working with different technologies. Technology is what drove me to work in different areas. I had the opportunity to develop different skills, test different areas and I really liked that.
What is different about working in the professional services sector?
The main difference is that I collaborate with my team on the same projects but oftentimes we work separately on different projects for different clients.
What is different about working in the bank and finance sector?
There is a lot of security working in the bank and finance sector. Our clients take everything seriously. In this industry, testing is more strict, which results in a higher quality of work.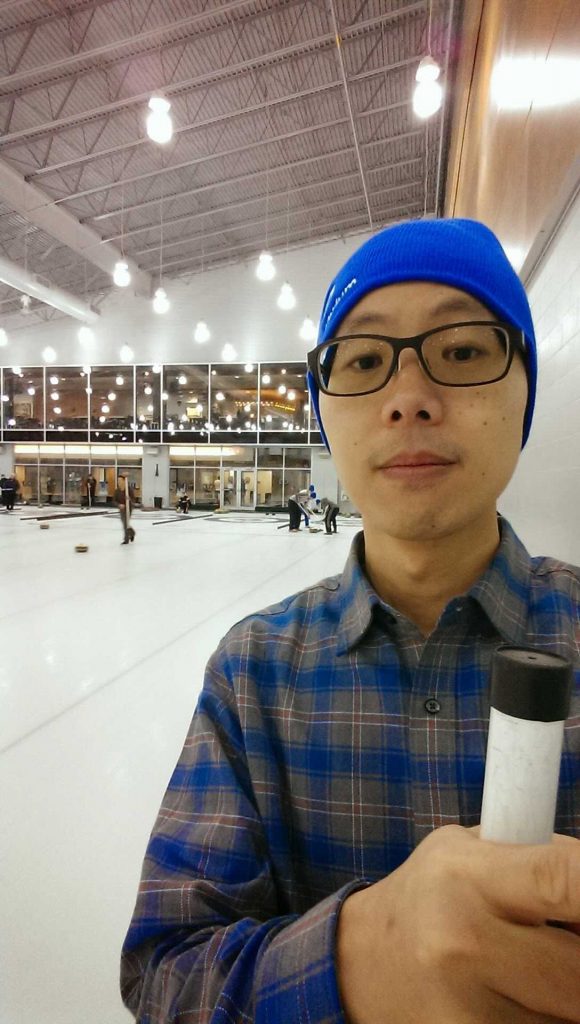 K1 at the Vancouver Curling Club back in Dec 2014 at an Aequilibrium event
What is great about your team?
Every team member is very supportive and responsive, and they provide direction if you don't know something. Our team is really friendly and willing to help.
What advice would you give to someone who is starting their career in the bank and finance/professional services sector?
My advice is to get to know the organization you work for, do research, understand their culture and the way they do things so you can provide better expertise and advice to the company and clients.
Interested in joining the Aequilibrium team?
Check out our Careers Page and don't forget to stay social with us!
Read this article on Medium.